Whether it's your first or your fifth time, Star Wars Celebration, an annual Star Wars convention this year held in Orlando, Florida, the enormous amount of things to do and see can be overwhelming. Here are a few highlights that are definite must-sees!
One Man Star Wars
Charles Ross returns to Celebration to perform his one man show, "The One Man Star Wars Trilogy". Ross uses no props and no instruments, only his voice, to create a fun and unique take on episodes IV, V, and VI.
Troop-athon Races
Troop-athon races returns for an event that is sure to have helmets rolling! The 501st Legion Troop-athon is a friendly competition between armored fans from all over the galaxy. The competition includes Ewok tossing, a Segway race, and a list of other challenges set up to test the soldiers' skills and ability to perform in armor!
Bounty Hunt
The Bounty Hunt is a chance for you and your friends to prove yourself to the Bounty Hunters Guild! Players are given clues to solve, with the clues increasing in difficulty as they advance. Celebration V is your hunting grounds, and marks are given varying Credit amounts on their heads depending on difficulty.
Props Strikes Back
For the first time in the United States, Stefan Cembolista and the Belgian Star Wars prop crew will be presenting their replica collection for all to see! Some of the replicas on display include a full scale wampa, a 1:6 scale AT-AT, a Speederbike in front of a life-size Endor bunker, a life-size Snowspeeder, which you can get inside, a 1:6 scale X-Wing fighter, and MUCH more! They will also have a full scale TIE Interceptor, the first of this size to be built! And yes, they are even letting fans get in the cockpit!
Echo Base Diorama
As a Celebration regular, Frank D'lorio is back at Celebration to build a giant diorama of Echo Base with the help of fans! Echo Base was chosen to commemorate the 30th anniversary of The Empire Strikes Back. Hasbro has made a generous donation of action figures and vehicles, and D'lorio set up an action figure donation fund for those who may not have their own action figures. Each fan gets to take home a piece of the diorama on the last day of the show!
My Star Wars Story
The Stories Project is asking fans to share their experience of Star Wars through video! They will have cameras set up so that any fan can have their 15 minutes of nostalgia and fandome videotaped for Lucasfilms.
Get Tattooed Live
The Star Wars tattoo program is back with a bold new feature! Instead of simply displaying body art, they will have almost 20 tattoo artists present, ready to give fans the ultimate memento; getting tattooed live! They will also have a display called The Empire Skates Back, a series of Star Wars themed skateboard decks, presented by Shane Turgeon, author of The Force in the Flesh. The decks will be auctioned off for the Celebration Make A Wish charity.
Last Tour of Endor
Star Tours at Disney's Hollywood Studios is powering down temporarily to make way for the new Star Wars 3-D attraction coming in 2011, and they're sending it off with a Death Star bang! The event promises to be the largest private party held at a Celebration to date. The party takes place "after hours", from 8 pm to 1 am, and features exclusive merch, Disney characters dressed as Star Wars characters, a stunning fireworks show, a special edition of "Hyperspace Hoopla", and more!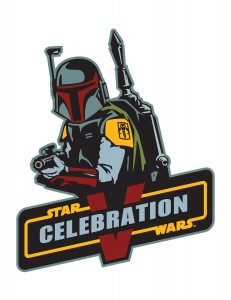 These events and many, many more make for a fun filled adventure any Star Wars fan can enjoy! For more information visit http://www.starwarscelebration.com/